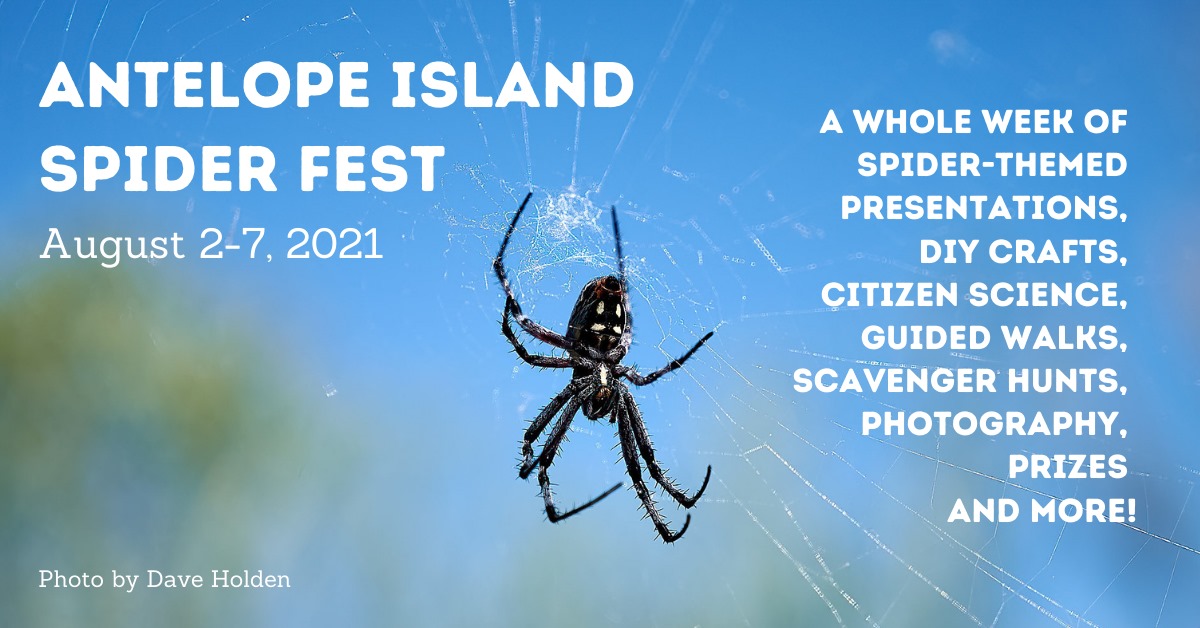 Antelope Island Spider Fest 2021
Antelope Island Spider Fest will again be (mostly) virtual this year! The whole week of August 2 – August 7 we'll be posting spider-themed presentations, DIY crafts, citizen science, guided walks, scavenger hunts, photography, prizes and more!
This year, you can also sign up for in-person Guided Spider Walks at Antelope Island State Park! Advance registration is required and group size is limited. Click on the registration link to register and select your timing.