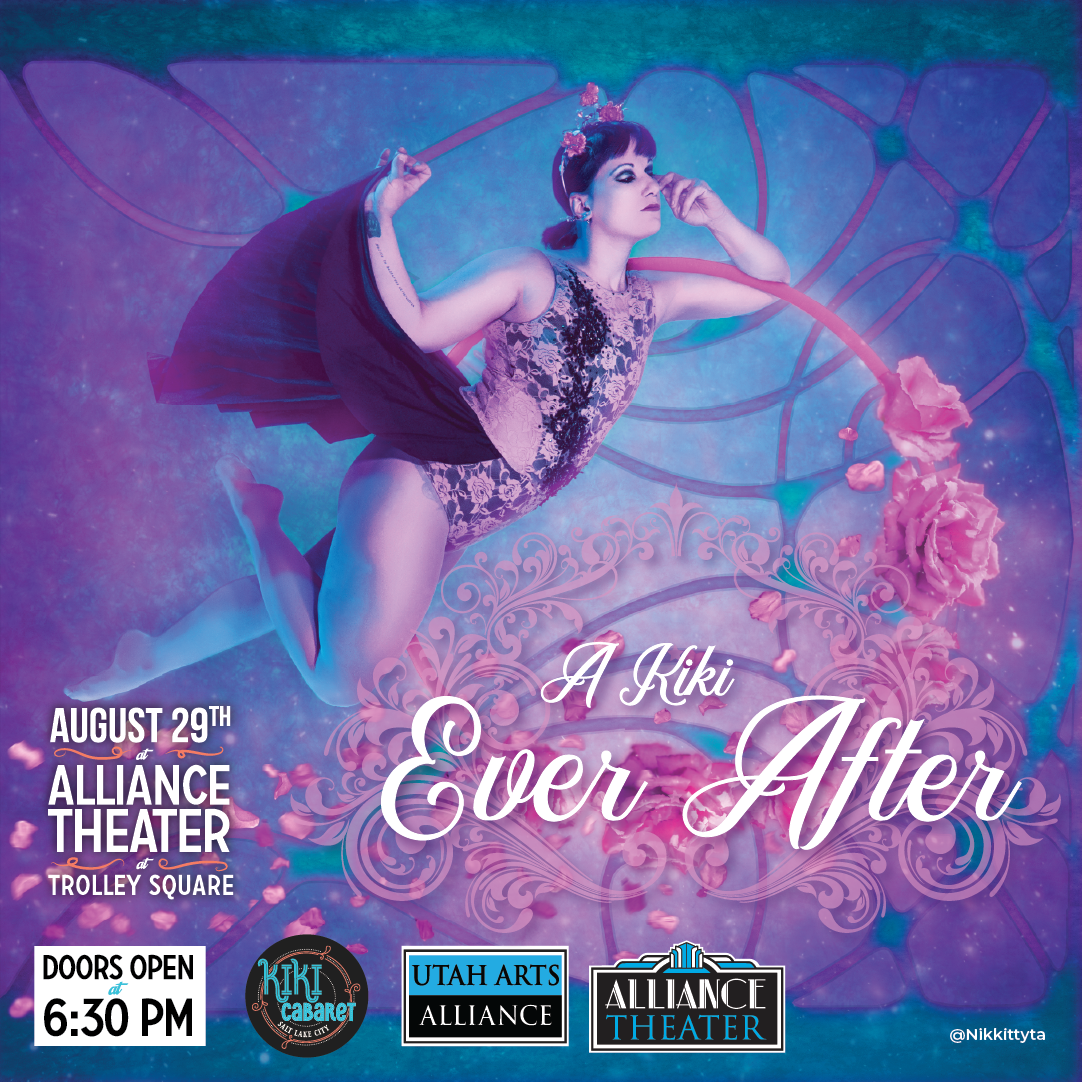 A Kiki Ever After
Kiki Cabaret invites you to a world of fantasy and play! A showcase of Utah's finest performing artists; Kiki includes dancing, aerial, music, cirque performers, burlesque, drag, and more! With fun themes for each show you are invited to join the fun and dress the part!
Join us in person or tune in from the comfort of your abodes. Yes – you can live stream the fun and have your own private party with our special entertainment!
Come strut your stuff, check out our fun photo booths, and shake off the daily doldrum with a little Kiki with your besties!
This month's theme is: Enchanted
Think all things fantasy with a classy twist on the Brothers Grimm and all things otherworldly and magical. Break out those ball gowns, and shine up those glass slippers! It's going to be a magical fairytale evening and we're pulling out all the stops!
Doors at 6:30
Show at 7:00
Seating is limited so make sure to plan ahead!
COVID safety guidelines: Masked or Vaccinated – Please respect others around you while interacting in our venue. Masks will be provided to those who do not have them and need them.
We can't wait to create our own fairytale with you August 29th at Kiki Cabaret!