— by Sophie Silverstone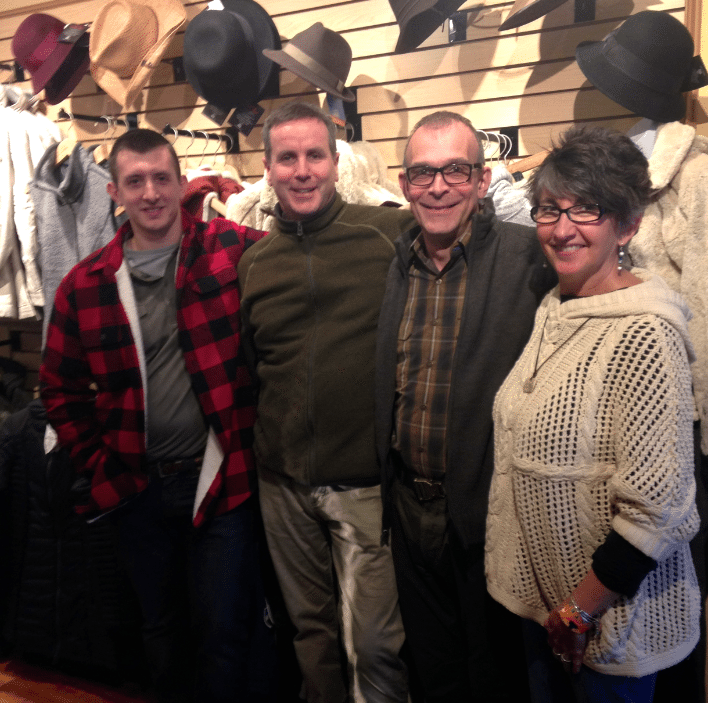 Charlie Moulton and Frank Clay, co-owners of Sugarhouse Footwear & Apparel, have had their eyes on Sugarhouse for about three years now; it was just the matter of finding the right spot. The former Piper's Quilts & Comforts across from the post office on 1100 East became available in August, and they fell in love with the little bungalow, says Moulton.
They carry Kuhl, Deuter, Sunskis, Lowa, Taos Footwear, Sherpani and other brands, including the Israeli brand Naot Footwear. Utah's own Kühl is a mainstay of the shop, with cozy and tough men's and women's apparel, and a jacket selection that will make you crave the cold. They also offer backpacks, urban and adventure footwear, hats, socks, men's underwear and sunglasses.
Exploring SF&A is a different experience than braving the large, name brand outerwear apparel stores. The neighborhood charm makes you feel like you're just stopping by mom's house to grab a few extra layers for a mountainous weekend adventure. Their friendly store manager, Elise West, makes you feel right at home.
Moulton and Clay opened their first store, Simply Birkenstock, in New Hampshire in 2002 and then one in Springdale, Utah, eight years ago. Their Sugar House store is an extension of what they already offer: quality outerwear brands, while also showcasing some dressier urban footwear.
1944 S 1100 E. SimplyBirkenstock.com