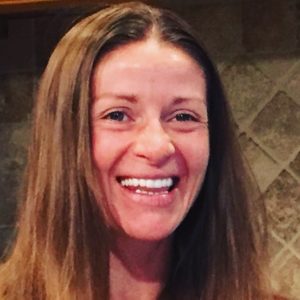 D'ana Baptiste, Centered City Yoga's founder and owner for 13 years, is passing the torch of CCY to one of her students, Rachel Cieslewicz, and Cieslewicz's husband Eric Martin. Cieslewicz trained under D'ana, in 2009, while also attending the University of Utah where she earned a B.S. in exercise sport science.  Cieslewicz and Martin also trained extensively under Manju Jois, the son of Sri K. Pattabhi Jois, who is known for bringing the Ashtanga practice to the United States. The couple moved to St. George and opened Yoga Soul in 2012.
Centered City branding will remain the same. Yoga Soul will rebrand to "Yoga Soul, a Centered City Yoga Studio." CCY and Yoga Soul students will be able to use their passes interchangeably at both studios. Baptiste continues to teach her regular classes at CCY.  Cieslewicz plans on adding more Ashtanga instructors.
The couple plans to keep the same staff, the same homegrown vibes and the same welcoming intention for people to come as they are, says Cieslewicz.
"We want to make sure it still feels like it's home. That's really important to me."
Cieslewicz remembers thinking, regarding the decision to buy CCY, that if it's meant to happen, it will happen with ease. All the pieces came together in three weeks. This swift change may have left many in the CCY community feeling a little confused and surprised. But apparently the timing was right. "D'ana has built a beautiful business," Cieslewicz says. "She needed a rest and now I'll do my best to carry on her legacy."
Cieslewicz also wants to acknowledge that the past couple of months have "left a lot of heartache, almost a rift, among the yoga studios in Salt Lake. My goal is to be friends with every yoga studio, to collaborate, to grow. I'd like to see a bigger picture of how yoga can help SLC as a whole by helping people be more compassionate and kinder. There's a lot going on in the world. Yoga has the ability to bring back the light."
Cieslewicz is also licensed massage therapist and owns NewAgeAthlete.com, an endurance coaching company integrating mind, body, spirit and sports.
Centered City Yoga, 926 E. 900 South. CenteredCityYoga.com