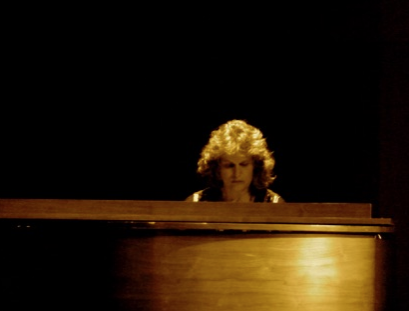 At 74 years old, Eleanor Roosevelt traveled through the Tennessee countryside, a $25,000 bounty placed on her head by the KKK, to teach a workshop on civil disobedience.
Etty Hillesum, a brilliant Jewish Russian scholar, dared to feel joy at the blooming of lupine in a muddy Auschwitz field.
Recy Taylor, a young married black woman, gang raped one evening while returning home from a church service in rural Alabama, would not be silenced by her violators and demanded justice. In 2012, she finally received an apology from the state of Alabama and her town Abbeville.
Mine Okubo, a gifted painter interned at Topaz in central Utah during World War II, asks us to not forget or repeat that dark time of our American past.
The acts of these courageous women are evidence of the possibilities that lie within us all. To honor and remember these and other heroes, Salt Lake composer Mary Lou Prince and lyricist Patty Willis have created the cantata "Women of Courage."
Prince and Willis along with the Canyon Singers, an interfaith choir of Unitarian Universalist and LDS singers, premiere the work on International Women's Day, Wednesday, March 8. The cantata will also be performed March 16 and 17 at area Unitarian churches.
"Women of Courage." Wednesday, March 8, Salt Lake Community College Redwood Road Campus. 4:30pm; free admission. The cantata will also be performed Friday March 17, 7:30pm, South Valley Unitarian Universalist Society, 6876 S. Highland Drive. $15; and  Saturday March 18, 7:30pm, First Unitarian Church, 569 S. 1300 E. $15.