A monthly compendium of random wisdom for the natural world and beyond
April 1  Sunrise 7:11am; sunset 7:52pm. SLC temps:  low 38 F; high 58 F. Probability of precipitation: 24%. "April" comes from the Latin word meaning "to open."
April 2  Plant root crops under the waning moon (April 1-4, April 20-30): beets, carrots, kohlrabi, leeks, onion sets, parsnips, early potatoes, radishes, scallions, shallots and turnips.
April 3  Start seeing rainbows. Rainbows can be seen any time of year, as long as there's sunshine and rain, but that's a rare combination in winter.
April 4  Dr Thomas Levy, a U.S. cardiologist-turned-vitamin C researcher, says  C can be used to combat major degenerative diseases such as  arthritis, Alzheimer's, coronary heart disease and cancer. Eat some C.
April 5  2:52am NEW MOON. It's a good day to start something new!
April 6  Slow Art Day. Practice slow and mindful looking at artwork at the Utah Museum of Fine Art at 3pm with Charlotte Bell, yoga/meditation teacher and CATALYST columnist.
April 7  Elephant garlic, large and very mild, is more closely related to leek than garlic. It stores poorly, so use it quickly.
April 8  Incorporate a walk, at least 15 minutes each way, into your journey to work. This might be a 15-minute walk to and from public transportation or parking.
April 9  Sign up for Poem-a-Day: www.poets.org
April 10  Have you checked your compost pile lately? Ideally, you've chopped up materials to speed breakdown, positioned the pile or bin in partial sun, and made sure you had a mixture of greens (nitrogen) and browns (carbon), with a shovelful of soil for microbes. Keep moist, but not soggy. The more often you turn it, the faster it will break down.
April 11  Anthrozoology: the study of interactions between animals and humans. It includes psychology, zoology and anthropology.
April 12  If you're mostly on screens, read a paper book or magazine today. Paper words vs. digital ephemera enter our brains differently.
April 13  You'll see fewer bees out and about on cloudy days, as bees navigate by the sun.
April 14  Bees need water but are notoriously poor swimmers. Set out a shallow container with objects for islands on which a bee can stand.
April 15  Tax day: a good day to affirm the abundance of life force in your life.
April 16  Lemon balm (Melissa officinalis), in the mint family, is ubiquitous in Utah gardens and in full leaf now. Lemon balm tea soothes nerves.
April 17  Asparagus takes about three years to go from seed to harvest. Asparagus plants can produce well for 10 to 15 years.
April 18  Passover 2019 begins tomorrow night and ends the evening of Saturday, April 27.
April 19  FULL MOON 5:12am. April's various full moon names are so evocative: Full Pink Moon, for wild ground phlox; Sprouting Grass Moon; and Egg Moon.
April 20  Lilac phenology:  Plant beets, carrots and lettuce when the first lilac leaf appears. When lilac is in full bloom, plant beans. Check out the USA National Phenological network.
April 21  Easter. Omnivores: Read Jude Rubadue's story, this issue, to source today's meal.
April 22  Earth—where would we be without it? Get your feet on the ground today—soil and rock, not just concrete and asphalt.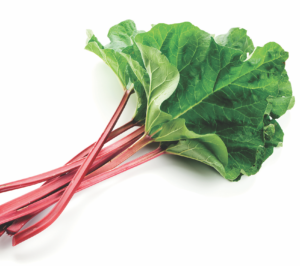 April 23  Make rhubarb sauce and chutney. You know only the stalks are edible, right? However, you can make a natural insect repellent with the leaves. Chop and boil them for a garden spray that wards aphids off your inedible plants.
April 24  How many downtown areas have a 35-acre garden? Enjoy a stroll through Salt Lake's Temple Square. The garden is glorious all year 'round  (with 600,000 plants of about 750 different varieties) but especially in late April through early May.
April 25  Eating insects is common in some countries, and a food of the future for the West, as well. Remember when sushi was weird? You might start with salty snacks made of mealy bugs (Tenebrio Molitor) or crickets (Gryllidae Sp.), available from The Evolution Store or protein powder from Utah's own Chapul.
April 26  Join the Arbor Day Foundation ($10-15) and receive 10 trees.
April 27  A dog's sense of smell is 10,000 to 100,000 times as acute as a human's. Analogous to vision, that's a comparison of a third of a mile to more than 3,000 miles.
April 28  Average last freeze, on the benches. Gamblers only: Plant tomatoes and peppers. But be prepared to protect them with clear plastic or a tarp if temps are predicted to fall below 40 degrees.
April 29  Identify a bird in five steps: 1. size; 2. overall shape; 3. general behavior; 4. habitat and range; 5. color and markings.
April 30  Sunrise 7:11am, sunset 7:52pm. Salt Lake temp averages: low 45 F, high 66 F.