Nidhika and Sonali Loomba dance, but not in the way you'd suspect. The two practice Kathak, a classical dance from Northern India. Based on a Vedic Sanskrit word meaning "story", Kathak is a form of storytelling through dance and music. On Saturday, May 4, the two will spend an evening showcasing the dance at AARAMBH.
Kathak is one of eight major forms of Indian classical dance and is quite ancient. Traveling bards in Northern India, known as Kathakars or storytellers, traveled from one village to another telling stories. The travelers used foot movements, hand motions and facial gestures to communicate mythological stories and epics. Gradually, Kathak came onto stages for audiences where it remains to be a storytelling artform.
In the past, Kathak was commonly about mythological ideas, but the stories can be about almost anything nowadays. According to Nidhika and Sonali, climate change, mental illness and other modern issues are valid topics currently.
Nidhika and Sonali have been learning Kathak for more than ten years and are disciples of Guru Hari and Chethana in India. Recently in 2017 they opened Kaladharaa Dance School with the aim to preserve Indian classical dance. The school, in conjunction with Samarpan Arts Center and support from the Utah Division of Arts and Museums, are presenting the performance this weekend.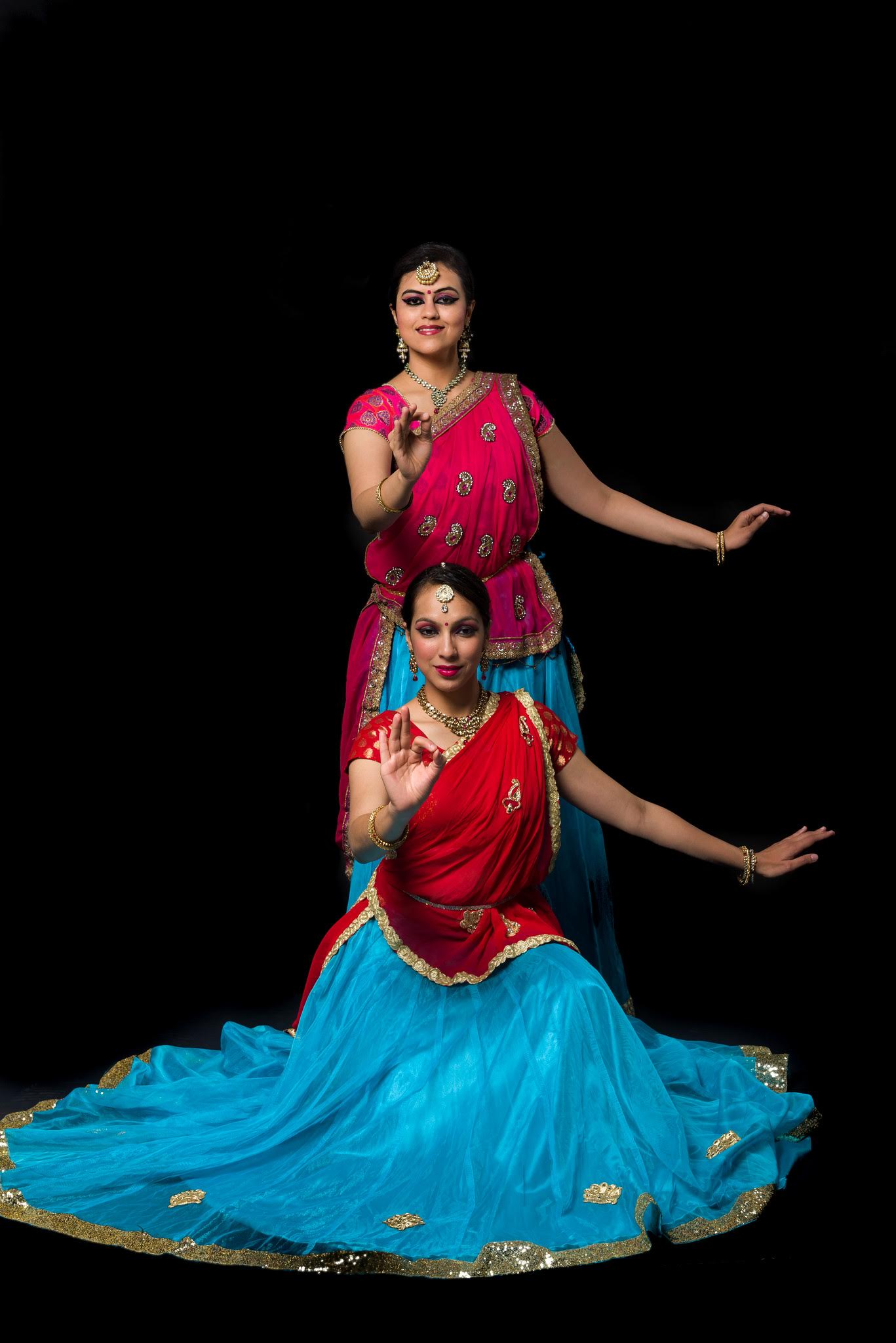 Let me tell you, a performance it truly is. The duo entirely captivates an audience as their bodies delicately follow the music. Nidhika and Sonali pirouette while the Ghungroo around their ankles chime to the musical compositions. The footwork required for Kathak is intricate and it's clear the two have mastered the art. On top of that, both their hand and finger movements successfully contribute to their story and combined with their facial expressions, leaving one yearning to discover what comes next. Trust me, you won't be able to peel your eyes away.
Even more, this will be the first time the two sisters take the stage together. They've been practicing for the event for many years; however, this will be the first time they perform in front of a live audience with each other. "I think [it]'s really special," Nadhika said.
Live musicians will accompany Nadhika and Sonali on Saturday. Tarun Gudipaty and Debanjan Bhattacharjee will play the tabla and Varanasi Abhishek Mukherjee will play the sitar.
Enjoy this classical Indian dance at AARAMBH on May 4 at the Regent Street Black Box at the Eccles. Seating begins promptly at 6pm and the performance will begin at 6:30pm. The run time is roughly 90 minutes and there will be no intermission. This event is for the whole family. Reserve your free ticket online now.